W.D. Schock Memorial Regatta
March 5 & 6, 2011
Hosted By Newport Harbor YC
Dear Lido 14 Sailor,
The annual W.D. Schock Memorial Regatta is quickly approaching and NHYC is committed to providing exceptional racing for everyone who attends. For this reason the OA has decided to slightly alter the racing format and schedule to hopefully achieve this goal. This year we will be sailing the bay classes in two groups. The Harbor 20's will take to the race course first and sail 2 races. Following that, the Lido 14 and Lehman 12 Fleets will sail 2 races while the Harbor 20's take a break. We will then try to complete another rotation. The OA believes that this will give everyone the best racing possible on a more open course. The good news for the Lido fleet is that you do not have to rush to the Club on Saturday morning as the first Warning for the Lido's will not be before 1330.
The entry fee for this regatta will include 1 Saturday night regatta dinner party ticket. If you would like to purchase additional tickets ($20) please do so during the entry process. There will be extremely limited tickets available for purchase at check-in and no tickets will be sold at the door. Chef Polly and his staff put out a delicious spread and you won't want to miss this great chance to mingle with friends during a great weekend of sailing.
Enter today by visiting the W.D. Schock Official Notice Board (http://tinyurl.com/4askzam ) on our website (www.nhyc.org). As always if you have any questions, please contact Charlie Underwood at the NHYC Race Office, raceadmin@nhyc.org or 949-723-6870.
We are looking forward to a great regatta.
Sail fast,
NHYC Race Office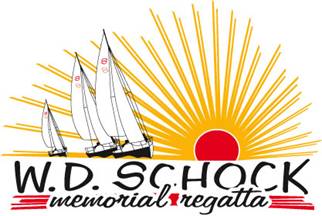 2011 W. D. SCHOCK MEMORIAL REGATTA
Newport Harbor Yacht Club
March 5 & 6, 2011
In Memory of W. D. "Bill" Schock