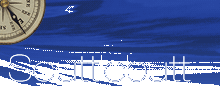 Scuttlebutt Forums
For all your commentary, questions, and updates.

Click here to view.

---
Archived Newsletters
SCUTTLEBUTT 2422 - August 30, 2007
Scuttlebutt is a digest of major sailing news, commentary, opinions,
features and dock talk . . . with a North American focus. Scuttlebutt is
distributed each weekday with the support of its sponsors.

FARR 40 WORLDS
Copenhagen, Denmark. (August 29, 2007) -- It was a tough day for tacticians
on the Oresund Strait on day one of the Rolex Farr 40 World Championship.
With the northwesterly breeze shifting steadily, and the pressure up and
down throughout the day, fortunes were won and lost throughout the day. The
race committee ran three races - all windward/ leewards, comprising four 2.2
mile legs - and all starts got off cleanly with no general recalls. Wind
speed was close to 20 knots at times and down to below 10 knots during a
couple of the races, but mostly in the 14-16 knot range, nice conditions
when it was steady and not shifty - which was rare.

Overall Massimo Mezzaroma/Antonio Sodo Migliori's Nerone (ITA) sailed most
consistently with a 3-6-1 to edge out Mascalzone Latino by one point overall
for the day. Mezzaroma said, "It was very tricky and quite shifty. I'm glad
we were here to sail for a while before the Worlds. The class is so tough.
We've sailed at most of the recent Worlds, except San Francisco. Normally if
you are 15th - 20th in the fleet in a place like this you can gain 10 boats
(with the shifts)." As to the reason they are sailing so well today,
Mezzaroma added, "I'm proud to say that we are sailing with the same guys -
all Italians -- for eight years, which isn't easy to do."

Racing continues August 29th with a first race start at 1100; three races
are planned. Racing concludes September 1st. -- Complete report:
http://www.regattanews.com/pressrelease.asp?pid=1709〈=1

Preliminary Results (top 10 of 36)
Position – Country – Helm – Tactician – Points
1. Nerone - ITA - Antonio Sodo Migliori - Vasco Vascotto, 10 pts
2. Mascalzone Latino - ITA - Vincenzo Onorato - Adrian Stead, 11
3. Opus One - GER - Wolfgang Stolz - Kelvin Harrap, 13
4. Calvi - ITA - Carlo Alberini - D Pietro, 24
5. Alinghi - SUI - Ernesto Bertarelli - Brad Butterworth, 27
6. Barking Mad - USA - Jim Richardson - Terry Hutchinson, 28
7. Enfant Terrible - ITA - Serena Gianluigi - Paolo Cian, 33
8. Infinity - USA - John B. Thomson Jr, - Jens Christensen, 35
9. Sputnik - AUS - Ivan Wheen - Tom King, 37
10. Monick - Tuborg - DEN - David Holm - Nicklas Holm, 44
-- Entry and crew list: http://www.farr40.kdy.dk/con45.php4

DANGLING A NEW CARROT
Knowing how many boats will be attending an event is vital information for
organizers, particularly for those events that are scheduling parties and
meals. Charging a lower fee is the usual tactic to encourage competitors to
enter by an early deadline, but the folks running the 2007 J/22 National
City North Americans in Cleveland, OH are dangling a new kind of carrot.
With the regatta dates of September 18-23, they are trying to get a good
headcount by August 31st, and have gotten North Sails and Quantum Sails to
help sweeten the deal.

All boats registered by the deadline will be entered in a raffle to receive
one of eight coupons worth 40% off a new sail for the regatta. With the
drawing being held September 1st, the winners will still have time to
arrange for a crispy new sail for the championship. With 50 boats currently
registered, and another 20 boats believed to be lurking, the team at
Cleveland Yachting Club is hoping that the sail discount incentive will help
them get the numbers right for all the breakfasts, lunches, dinners, beer,
rum, and entertainment that are included in the entry fee. -- Event website:
http://www.j22na2007.com

DISCOVER
The best time of year for sailing
Here in the northeast, we're winding up the summer sailing season. We're sad
to see it go, but the best sailing days are yet to come. Fall means cool
breeze, warm(ish) water, and some of the best regattas of the year.
If you like Fall sailing as much as we do, you're going to want the new
Atlantis gear. It keeps you warm when the cold fronts blow through, cool
during the Indian Summer heat waves, and dry all the time.
Visit us online at http://www.AtlantisWeatherGear.com

* Curmudgeon's Comment: As the title sponsor for the 2007 Atlantis
WeatherGear PHRF New England Championship Regatta, the premier sailing event
of the summer season for big boat sailors in that region wrapped up this
past weekend after three days of competitive racing with 102 boats in 12
fleets. One of the most popular fleets was the 17-strong J/105 fleet, which
was won by Marblehead resident Laurie Willard with Atlantis WeatherGear's
Bill Lynn onboard. A complete report by Laurie Fullerton is at
http://www.salemnews.com/pusports/local_story_238234612.html

DISABLED SAILING WORLDS WARM-UP
Newport, R.I. (August 29, 2007) -- Five years ago, Rick Doerr (Clifton,
N.J.) and Tim Angle (Somerville, Mass.) placed fourth overall at the 2002
World Disabled Sailing Championship and guaranteed the U.S.A. a spot at the
2004 Athens Paralympics in the Sonar class. A year later the pair went home
empty-handed when they finished second at the U.S. Paralympic Trials to
select the team that would be the representative in Athens. Now, with the
addition of Bill Donohue (Brick, N.J.), they are competing in this week's C.
Thomas Clagett Jr. Memorial Regatta to further their chances of making it on
the second try. If their performance at this event is any indication, things
are looking good so far for this team which has been the number one ranked
disabled sailing team in the class for the past two years.

With today's finishes of 5-3-2, and after seven races overall, Doerr, Angle
and Donohue remain the fleet leaders with 16 points. Israel's 2004 Sonar
Paralympic Gold Medallists Dror Cohen and Aaron Efrati, with new teammate
Rafael Levi, remain second 10 points back and are separated by just one
point from Bert Foster (Wayzata, Minn.) with Jim Thweatt (W Sacramento,
Calif.) and David Burdette (Lutherville, Md.) who are fresh from their win
of the US Independence Cup/North American Challenge Cup.

Racing concludes on Thursday for the Sonar, SKUD 18s and, 2.4 Metre class,
with many of the competitors using this event as a timely warm-up/lead-in
for the 2007 IFDS World Championships that begin September 7th in Rochester
NY. -- Event site: http://www.ussailing.net/Clagett

ISAF WORLD SAILING RANKINGS
(August 29, 2007) Australia continue their reign as the nation with the most
sailors at a #1 position on the ISAF World Sailing Rankings, holding three
of the top spots but Great Britain and Germany each have four sailors in top
three positions. Three classes witness a change to the #1 team and 40 new
skippers join the latest rankings. North Americans ranked in the top twenty
are:

- 470 Women: 8th - Amanda Clark/ Sara Mergenthaler, USA; 14th - Jennifer
Provan/ Carol Luttmer, Canada; 16th - Erin Maxwell/ Isabelle Kinsolving, USA
- 470 Men: 10th - Michael Anderson Mitterling/ David Hughes, USA; 16 Stuart
McNay/ Graham Biehl, USA
- Laser Radial: 1st - Anna Tunnicliffe, USA; 3rd - Tania Elias-Calles,
Mexico; 16th - Paige Railey, USA
- Laser: 7th - Michael Leigh, Canada; 15th - Bernard Luttmer, Canada
- RS:X Women: 26th - Nikola Girke, Canada
- RS:X Men: 18th - Zachary Plavsic, Canada
- Star: 10th - John Dane/ Austin Sperry, USA; 11th - George Szabo/ Andrew
Scott, USA; 13th - Andrew Horton/ J.Brad Nichol, USA; 19th - Mark Reynolds/
Hal Haenel, USA; 20th - Rick Merriman/ Rick Peters, USA
- Finn: 9th - Chris Cook, Canada; 16th - Zack Railey, USA
- Tornado: 9th - Oskar Johansson/ Kevin Stittle, Canada; 15th - John Lovell/
Charlie Ogletree, USA
- 49er: 10th - Morgan Larson/ Peter Spaulding, USA; 12th - Dalton Bergan/
Zack Maxam, USA; 15th - Tim Wadlow/ Chris Rast, USA
- Yngling: 2nd - Sally Barkow/ Carrie Howe, Debbie Capozzi, USA
Complete rankings at
http://www.sailing.org/default.asp?ID=j1,FniuA2&format=popup

RUMOR CRUSHING
Don Finkle of RCR Yachts, who represents the Beneteau line along with
several others, provides some clarity to an erroneous report that he had
learned was circulating (elsewhere) on the Internet:

"A few days ago there was a thread started on the supposed demise of the
Beneteau First 10R. As is often the case with these things, the information
given was incorrect and misleading. The writer (anonymous of course) said
that he had information from a Beneteau employee that the 10R was going out
of production and the inference was that it was dead. In fact, the plan from
the beginning has always been to build runs of 36.7s and 10Rs alternately.
There is not currently a strong enough race boat market in North America to
support a continuous run of any performance boat of this size at the rate
Beneteau builds them.

"Beneteau sells boats that represent excellent value for the money, and to
do that they cannot build in short production runs. So the 36.7s are built
to satisfy orders and then additional boats are placed into factory stock.
Then the line switches over to 10Rs and the same thing happens. This spring,
I ordered a new 36.7 but the plant was running 10Rs at the time. So I got a
36.7 that was in factory stock from the previous run. The 10R line is about
to switch over now to building 36.7s for a while, and there are some 10Rs in
stock at the plant to satisfy orders during the period that 36.7s are being
built. What is really happening is that during the course of the year,
Beneteau USA will be building both 10Rs and 36.7s at productive rates, which
is smart management of resources." -- http://www.rcryachts.com

NOTICE A TREND HERE?
Ullman Sails customers smoked the competition last week in Southern
California, dominating the Schock 35 Nationals in Marina del Rey, August
24-26, and the Lido 14 Nationals, Newport Beach, August 19-22. Schock 35
champions Don and Dave Michaelis on 'Mako' beat out a nine-boat fleet where
the top eight boats competed with full Ullman Sails inventory. And Lido 14
champions Mark Gaudio and Dave Swain sailed with a complete set of Ullman
Sails, along with seven other boats in the top ten. Still more proof Ullman
Sails is the sailmaker to champions. Contact your local loft and visit
http://www.ullmansails.com

EIGHT BELLS
Southern California Lido 14 sailor Roy Woolsey passed away Wednesday, August
29, 2007 following a stroke last Friday. He was a fine and skillful
competitor, and the ultimate example of the Corinthian competitor. His
sailing career spanned the full fifty years of the Lido 14 class, from the
very first Championship in 1958, until the Golden Anniversary that was held
last week. At a sprite 90 years of age, Roy was sailing in the recent
Nationals with his son, putting the combined age in the boat at somewhere
north of 150 years. Services will be held at St. Andrews Presbyterian Church
on Tuesday, September 4th at 4 pm. The address is: 600 St. Andrews Rd,
Newport Beach, CA 92663. The Roy Woolsey Memorial Regatta will be sailed as
planned at Lido Isle Yacht Club on Sunday, September 23.

* Curmudgeon's Comment: Roy neither looked nor acted his age. He was one of
those people that you consider when you say you are too old to sail
dinghies, as to his credit, no one was older. Here is a story about Roy,
shared by Scott Porter:

"Last winter Roy (then 89) and his 65 years young crew came out to one of
our Lido 14 races in Newport Beach. It was blowing about 16 knots, and in
the afternoon as the winds built, Roy took a gust and capsized into a full
turtle. By the time we got to him, Roy had fully climbed on top of the boat
and was leaning hard onto the centerboard to try and right the boat. It was
low tide and the mast was stuck in the mud.

"At one point Roy was fully standing on the centerboard, and when the boat
righted we were all showered with mud from the top of the mast. They were
both tired and dressed for winter and he and his crew were a bunch of wet
rats. We motored him and his Lido to the docks and called a break before
running another race. Roy got off on the dock, grabbed his crew by the arm
and said, 'Get bailing… you're the one who tipped us over! We can run home
to my house and get a change of clothes and still make the last race.'
Classic Roy!" -- Photos of Roy are available at
http://lenboseyachts.blogspot.com/2007/08/roy-woolsey-has-passed-away.html

VIDEO OF THE WEEK
Kiteboard course racing has been active this summer in San Francisco, CA,
with Cabrinha Kitesurfing having joined forces with the St. Francis Yacht
Club to present the Cabrinha Race Series, a kite surfing race which takes
place right along side Crissy Field and the Golden Gate Bridge. Kiteboarding
is the newest fleet to be recognized by the US Sailing, and there is a
desire among its participants to continue building toward inclusion in
future Olympic Games. Conventional or not, this week's video presents the
latest variation of the sport, where it is still the wind, the waves, the
equipment, the course, and the competitors that determine the winner. Also,
if you have a video you like, please send us your suggestions for next week'
s Video of the Week. Click here for this week's video:
http://www.sailingscuttlebutt.com/media/07/0827


LETTERS TO THE CURMUDGEON
Letters selected for publication must include the writer's name, and may be
edited for clarity or simplicity (letters shall be no longer than 250
words). You only get one letter per subject, so give it your best shot,
don't whine if others disagree, and save your bashing and personal attacks
for elsewhere. As an alternative, a more open environment for discussion is
available on the Scuttlebutt Forum.

-- Scuttlebutt Letters: editor@sailingscuttlebutt.com
-- Scuttlebutt Forum: http://sailingscuttlebutt.com/forum

* From Cory E. Friedman: There has been much uninformed whining by
non-lawyers about GGYC's action against SNG in the New York Supreme Court.
Sailors should be pleased, not whining. The Commercial Division of the Court
was instituted for one purpose -- to get important cases done quickly,
efficiently, and correctly. It is staffed with a small number of excellent
justices with excellent support. Herman Cahn is one of the best. He
routinely cuts through the most complex commercial and financial cases with
dispatch. He is seldom reversed. If he grants GGYC's motion to hold the
trial in October, the music will stop in October and somebody is not going
to have a chair.

The Appellate Division, First Department, is equally good and will expedite
the appeal to decision in weeks or days if necessary. Joe Sullivan wrote the
decision in Mercury Bay and is still on the bench. They don't come any
sharper. They will get it right. There may or may not be an appeal as of
right to the Court of Appeals, but there is no grass growing on that bench
either. The bottom line is that there can be quick, definitive resolution.
GGYC has not been trying its case in the press. If ACM's press releases
indicate its true thinking, SNG is about to get schooled big time. That kind
of pettifogging may work in Switzerland -- it doesn't work in the Commercial
Division. If Justice Cahn decides speed is important, expect a quick
resolution. His order points in that direction. Stop whining, be happy.

* From Chris Boome: Nice to see Tracy Usher earn a convincing win at the
Laser Masters PCC's – held recently on Lake Tahoe, CA – to win the Don Trask
Perpetual Trophy. Don is a West Coast sailing legend (now living in North
Carolina) who introduced the Laser to the San Francisco Bay in the early
1970's and is the major reason the class became so successful so quickly in
California. Although Masters Laser racing (age 35 and above) did not become
official until much later, Don was a superb Laser sailor who never set foot
in the boat until he was a "Master".

The Don Trask Trophy was established to recognize Don's tremendous sailing
skill as well as his dedication to making the Laser class a success. I
cannot imagine a better recipient than Tracy on both accounts. Tracy has
been in the top tier of the Laser Masters World competition for several
years, is the North American Laser Class President and the prime mover of
all things Laser related in Northern California. It was a great event,
thanks largely to the great people at the Tahoe Yacht Club, a beautiful
place to sail, challenging conditions, and the absolute best Rum Truck ever.

* From Tom Kirwan: Regarding "fun" regattas, y'all still have time to
participate in one of the truly fun regattas, specifically designed for
sailors who really don't race. If you don't feel you are competitive because
you live aboard (or at least spent ten nights aboard), you can come down to
Chula Vista, CA on Sep 1 for our annual Race Your Home Regatta. For those
that don't liveaboard, the NOR specifically requires ": (a) the yacht must
be suitably equipped for full-time liveaboard for two (2) adults, including
federal and state approved MSD, full galley and equipment including cooking
and eating utensils, suitable berthing facilities, bathing/ shower
facilities, etc.; (b) all acrudiments for living aboard must be on board at
the time of the race and integral water tanks should be full; (c) the yacht
must have been stayed on at least ten (10) nights during the previous
calendar year." It is a downwind - reachy race with no tacks. Check it out
at cvyc.org

* From Chris Rogers: Age and treachery were on display last weekend at the
2007 New England Star Class Masters, hosted by Larchmont Yacht Club in NY.
Not only did Dr. Emil Karlovsky, soon to be 93 years of experience, show up
on the starting line for all three races, but he managed to set the pace
early by winning the first race. Eighty-six year old Harry Walker was also
exhibiting his share of "senior moments" by finishing third overall. It was
easy to be in awe of our most senior competitors, with events like this
being part of what makes the Star such an enduring class in the US. -- Event
site: http://larchmontyc.org/racing/Star_Master.shtml

* From Dennis Palmer: I like Matthew Reid's idea in 'Butt 2422, where he
said that the Ernesto Bertarelli and Larry Ellison should take their legal
battle to the water, and slug it out in dinghys, 'petulant billionaire vs.
petulant billionaire'. Maybe the dinghy's should be Opti's, as the CNEV used
for its so-called "annual regatta" as required by the Deed of Gift.

CURMUDGEON'S OBSERVATION
A dime has 118 ridges around the edge.

Special thanks to Atlantis WeatherGear and Ullman Sails.